SeedCraft.Net ~ Dein 1.17.1 CityBuild Server
SeedCraft.Net ~ Dein 1.17.1 CityBuild Server

About
Address
seedcraft.net:25565
MOTD
SeedCraft.Net ~ Dein 1.17.1 ~ CityBuild Server
*/plot fly, Granaten*
Server status

Online

Checked 4 minutes ago
Players
3/250
Location
Germany
Minecraft Version
1.17.1
Website
https://seedcraft.net
Registered by
Luzifer23
Registered since
August 13th, 2019 05:16 AM EST
Last update
July 16th, 2021 05:39 AM EST
Theme
Water
Tag(s)
City Economy Events Jobs PvE PvP Survival
Statistics
| | |
| --- | --- |
| Uptime | 100% |
| Vote(s) | 141 |
| Rank | 1263 |
| Score | 238 |
| Favorited | 0 |
| Discussion(s) | 0 |
Share This Server
You can also share this server with the following social links to help you get more players.
Embedded Vote Button
View all embedded options
Description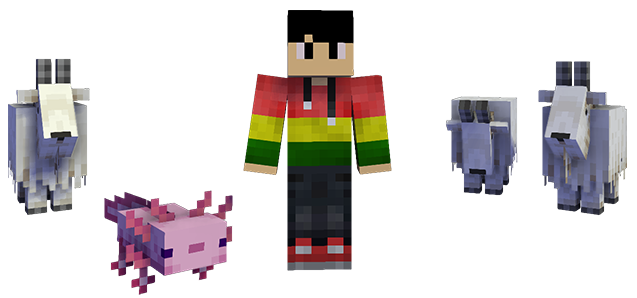 Folgende Features bieten wir euch:
40x40 Block große Grundstücke
TS³ Support
Scam-freies Spielerlebnis
End-Welt, Nether, PVP/PVE Farmwelt (SplitWelt)
Einfache Warpbefehle (/farmwelt oder /fw, /nether oder /ne, /theend oder /en)
Füllt eure EXP in Flaschen ab.
eigene Plugins
Starterkit
Befehls Buch das ständig aktualisiert wird. (/buch)
Homesystem (/sethome, /home)
Plotrand änderbar (/rand)
Kisten Shop-System
Spawner mit Behutsamkeit (Silktouch) abbauen.(In der Plotwelt immer. In allen anderen Welten mit Dropchance)
Vote-Belohnungen
Dungeons und vieles mehr ist in Planung bzw. aufbau
Hey Du,
bist du auf der Suche nach einem CityBuild-Server auf der neusten Version (1.17.1)? Dann bist du bei SeedCraft.net genau richtig.
Mit einer Grundstücksgröße von 40x40 Blöcken und einem Mob-Limit von 40 Mobs pro Plot sollte deiner Phantasie nichts entgegenstehen.
Eine 1.17.1 Farmwelt, End und Nether mit vielen neuen Elementen wie neue Treppen, Halb-stufen, Mauern, Kerzen, Kupfer, Moss sowie neuen Mobs wie Axolotl und Leuchttintenfische und noch
vieles mehr
erwartet dich.
Erstelle deinen eigenen Kistenshop, kaufe und verkaufe Items um deinen eigenen Reichtum zu vermehren und die Wirtschaft anzukurbeln.
Des weiteren bieten wir dir ein ausgefeiltes Job-System mit dem du bis zu zwei Jobs annehmen kannst um mit ihnen Ingame-Geld zu verdienen.
Das Team ist stehts bemüht auftretende Bugs oder Fehler schnell zu beseitigen.
Euer SeedCraft.net Team