FTB OceanBlock 1.16.5 by CraftersLand
FTB OceanBlock 1.16.5 by CraftersLand

Statistics
| | |
| --- | --- |
| Uptime | 100% |
| Vote(s) | 344 |
| Rank | 551 |
| Score | 642 |
| Favorited | 0 |
Share This Server
You can also share this server with the following social links to help you get more players.
Embedded Vote Button
-->
View all embedded options
LuckPerms, VoteRoulette, RemoteToolkitPlugin, CreativeNbtControl, RandomLocationTeleporter, AutoMessage, LobbyScoreboard, HolographicDisplays, MohistMOTD, BuycraftX, Votifier, Vault, DailyRewards, Lores, CratesPlus, WorldEdit, Essentials, Herochat, CreativeItemTag, WorldGuard, SimpleClans, GlobalMarket, Restarter, EssentialsSpawn, SignShop
Players
keenen_, Odzaisanz
Description

==========
Website
|
Forum
|
DonationShop
==========
>> Server address:
ocean.craftersland.net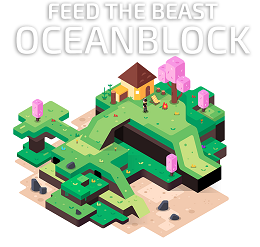 Server Info:
> FTB Utilities Claim system
> Economy - Server Shops and Players Market
> Daily Backups.
> Random Spawn.
> Daily and Vote Rewards.
> Clans and PvP.
> Server Live map. (Link on the server.)
> Hosted in Data Center in Germany.
> Dedicated Server Online 24/7.
> Few restricted items, link on server
We run multiple servers, for details visit our website. All our servers are hosted on dedicated servers in data centers and they are online 24/7.
Other Servers
| Rank | Server | Players | Status | Tags |
| --- | --- | --- | --- | --- |
| #194 | | 65/400 | | Adventure Discord Economy Land Claim PvE PvP Ranks RLCraft Survival |
| #326 | | 66/400 | | Economy Feed The Beast FTB Infinity Evolved Land Claim PvE PvP Survival |
| #347 | | 66/400 | | BungeeCord Discord Economy Feed The Beast Land Claim PvP Ranks Sky Factory Survival |
| #444 | | 9/60 | | Bitcoin Economy Feed The Beast Land Claim PvE PvP Ranks Spigot Survival |
| #522 | | 64/400 | | Discord Economy Feed The Beast PvE PvP Survival |
| #524 | | 65/400 | | BungeeCord Discord Economy PvE PvP Ranks Survival |
| #627 | | 64/400 | | BungeeCord Economy Feed The Beast PvE PvP Survival |
| #655 | | 66/400 | | Discord Economy Feed The Beast Land Claim Project Ozone PvE PvP Sky Factory |
| #682 | | 64/400 | | Economy Feed The Beast Land Claim PvE PvP Survival Towny |
| #706 | | 64/400 | | Economy Feed The Beast FTB Revelation Land Claim PvE PvP Ranks Survival |
| #714 | | 65/400 | | Discord Economy Feed The Beast Land Claim PvE PvP StoneBlock Survival |
| #802 | | 4/80 | | Economy Land Claim PvE PvP Spigot Survival Tekkit |
| #909 | | 64/400 | | Economy Feed The Beast PvE PvP Sky Factory Skyblock Survival |
| #910 | | 66/400 | | BungeeCord Discord Economy Feed The Beast Land Claim PvE Survival |
| #995 | | 64/400 | | BungeeCord Direwolf20 Economy Feed The Beast Land Claim PvE PvP Survival |
| #1170 | | 64/400 | | Economy Lucky Block PvE PvP Sky Factory Skyblock Survival Tekkit |
| #1275 | | 0/60 | | Bitcoin Bukkit Direwolf20 Discord Economy Feed The Beast Land Claim PvE Survival |
| #1437 | | 64/400 | | BungeeCord Discord Economy Feed The Beast Land Claim PvP Ranks Survival Waterfall |
| #1472 | | 66/400 | | BungeeCord Discord Economy Feed The Beast Land Claim PvP Ranks Skyblock Survival |
| #1506 | | 66/400 | | Adventure BungeeCord Discord Feed The Beast Land Claim PvP Skyblock Survival |
| #1731 | | 66/400 | | BungeeCord Discord Economy Feed The Beast Land Claim PvE Ranks Survival |
| #1761 | | 2/600 | | Creative Economy Faction Hunger Games McMMO Minigames Parkour PvE PvP Spigot Survival |
| #2165 | | 72/400 | | Adventure Arena Economy Land Claim Pixelmon Pokemon PvE Survival Tekkit |
| #3685 | | 66/400 | | Direwolf20 Economy Feed The Beast Land Claim PvE PvP Survival Towny |