Finprison

Server Information
Discord Server
Statistics
| | |
| --- | --- |
| Uptime | 100% |
| Vote(s) | 0 |
| Rank | 2515 |
| Score | 0 |
| Favorited | 5 |
Share This Server
You can also share this server with the following social links to help you get more players.
About This Server
Finprison on Suomen monipuolisin Minecraft prison palvelin. Tehtävänäsi on nousta tasoja ylöspäin kaivoksissa työskentelämällä ja tarinan tehtäviä suorittamalla. Jännitä ruletin tulosta tai keskustele tuhansien eri pelaajien kanssa. Palvelimellamme on yli 80 tehtävä hahmoa, joilla on yhteensä yli 200 tehtävää! Uusia tehtäviä lisätään jatkuvasti pelaajien ehdotuksien mukaan.
Finprison on ainoa suomalainen palvelin jossa voit Java version lisäksi pelata puhelimella, Windows 10 versiolla tai jopa konsolilla. Finprison on suunniteltu ja optimoitu huolella Bedrock versiota varten, jotta kaikilla olisi mahdollisimman hyvä pelikokemus.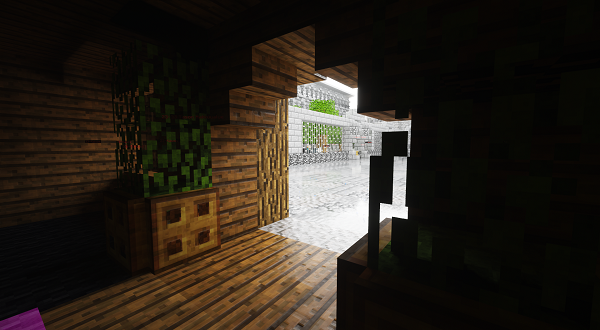 Discord linkki
What is the server IP for Finprison?
The IP address of Finprison Minecraft server is finprison.net
How do I play on the Finprison Minecraft server?
Open the Minecraft launcher, next click the "Play" button, then select "Multiplayer" from the main menu.
Click the "Add Server" button to open the server information form then copy & paste the IP Address finprison.net in the "Server Address" box then press click on "Done" button.
Once the connection to the server is verified by Mojang session servers and is available, the connection icon will turn green and you can click on the "Join Server" button to play on Finprison.
What Minecraft game version does Finprison server support?
Finprison supports Minecraft version: 1.8.
Keep in mind that many Minecraft servers might allow players to use older or newer versions, so we invite you to check on their Discord server or Website for more information on version compatibility.
Where is the Finprison Minecraft Server being hosted?
The Finprison server is currently hosted in Finland with an uptime of 100%.
What gamemodes can I play on the Finprison Minecraft Server?
You can play Cross-Play, Discord, Economy, Events, Prison, PvP, Ranks, Spigot on the Finprison server.
What is the website for the Finprison Minecraft Server?
The website link for Finprison is https://finprison.net.