SHIBACRAFT
Server Information
Discord Server
Statistics
| | |
| --- | --- |
| Uptime | 100% |
| Vote(s) | 28 |
| Rank | 985 |
| Score | 47 |
| Favorited | 0 |
Share This Server
You can also share this server with the following social links to help you get more players.
Embedded Vote Button
-->
View all embedded options
About This Server
¿Qué es Shibacraft?
Shibacraft
es una Network de Minecraft con varias modalidades que incluyen Skyblock, Skywars, Vanilla, Creativo, Parkour, y la modalidad por excelencia, el mítico Survival (con economía y el mapa del planeta Tierra a escala 1:100 vamos, una pasada! :cantarin:, es decir, podrás construir tu casa literalmente en tu casa y protegerla de los demás usuarios así como formar parte de ciudades) y mucho más!
Hablando sobre el survival:
Además de las ciudades por el mundo contamos con mapas indicativos donde se encuentra los materiales:
Esto es así porque el creador del mapa le vió sentido hacerlo de esta forma, como por ejemplo el diamante se encuentra en su mayoría en África. (toda la información en discord)
Contamos también con minijuegos, tienda VIP, tienda de subastas, lotería, mapa web por supuesto y muchísimas mas cosas, ¿y sabes que? esto es el principio solamente en nuestra andadura con
Shibacraft
lo mejor está por venir.
Tenemos hasta torretas, morteros… en el server, como si fuese esto clash of clans.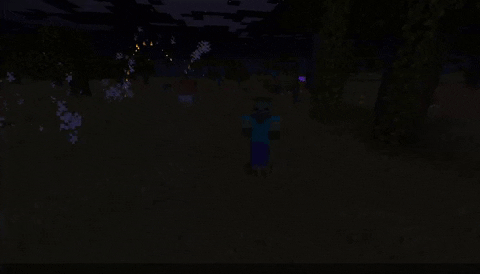 Una de minijuegos como el wipeout: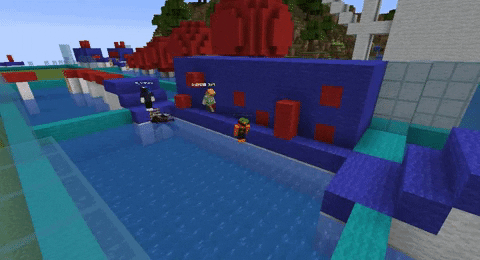 INFORMACIÓN DEL SERVIDOR
[QUOTE]
- ¿Cuándo actualizaréis a 1.17?
Actualizaremos cuando todos los plugins que utilizamos estén actualizamos a esa versión y sean estables.
- ¿Se borrará todo al pasar a 1.17?
No se borraría nada, simplemente cambiamos la versión y creamos un mundo de recursos aparte donde podríamos recolectar los nuevos materiales que han implementado en dicha versión.
- ¿Puedo montar ciudades?
Se podrá montar ciudades sin problema, pero tendrá sus requisitos el poder llevar un prefijo que te identifique como ciudadado/alcalde/presidente etc, esos requisitos aún están pendientes, pero te puedes imaginar cuáles pueden ser, por ejemplo: tener 5 ciudadanos que quieran formar parte.
- ¿En este server se puede matar?
Sí claro, pero recuerda que no es un servidor anárquico, es survíval.

- ¿Cerrará el servidor en 2 meses como muchos otros?
Si por algo se creó el servidor fue para mantenerlo durante MUCHO tiempo, ahora mismo está en pie para 1 año, así que te puedes despreocupar pensando cuando entres en el juego si está el server online o ha cerrado.
- Tengo el launcher pirata, ¿puedo jugar?
Sí claro, una cosa buena que tiene es que es un servidor NoPremium con su respectivo login el cual es bastante seguro.[/QUOTE]
What is the server IP for SHIBACRAFT?
The IP address of SHIBACRAFT Minecraft server is shibacraft.net:25565
How do I play on the SHIBACRAFT Minecraft server?
Open the Minecraft launcher, next click the "Play" button, then select "Multiplayer" from the main menu.

Click the "Add Server" button to open the server information form then copy & paste the IP Address shibacraft.net:25565 in the "Server Address" box then press click on "Done" button.

Once the connection to the server is verified by Mojang session servers and is available, the connection icon will turn green and you can click on the "Join Server" button to play on SHIBACRAFT.
What Minecraft game version does SHIBACRAFT server support?
SHIBACRAFT supports Minecraft version: 1.19.3.

Keep in mind that many Minecraft servers might allow players to use older or newer versions, so we invite you to check on their Discord server or Website for more information on version compatibility.
Where is the SHIBACRAFT Minecraft Server being hosted?
The SHIBACRAFT server is currently hosted in Spain with an uptime of 100%.
What gamemodes can I play on the SHIBACRAFT Minecraft Server?
You can play Bukkit, City, Discord, Economy, Events, Land Claim, Skywars, Survival, Vanilla on the SHIBACRAFT server.
What is the website for the SHIBACRAFT Minecraft Server?
The website link for SHIBACRAFT is http://discord.shibacraft.net.