Syu'sRPG
Vote Statistics Banners Comments Add To Favorites Ping Report
About
Address
SyusRPG.mygs.co
MOTD
Syu's RPG
- Now opening!
Server status

Online

Checked 2 minutes ago
Players
5/35
Location
Japan
Minecraft Version
1.12.2
Website
https://syusrpg.home.blog/
Registered by
syu_cat
Registered since
August 25th, 2018 11:34 AM EST
Last update
April 19th, 2019 03:07 PM EST
Theme
Other
Tag(s)
Roleplay
Statistics
| | |
| --- | --- |
| Uptime | 99% |
| Vote(s) | 1 |
| Rank | 3249 |
| Score | 2 |
| Favorited | 1 |
| Comment(s) | 0 |
Share This Server
You can also share this server with the following social links to help you get more players.
Embedded Vote Button
View all embedded options
Description


Syu's RPG is minecraft PRG server
We have an original texture avatar.
From unidentified items, we will output more than 10 million types of equipment.

News
Coming soon!
Gang job. Range attack on TNT. Medium range attack with a pistol. Please wait for the update.



Screenshot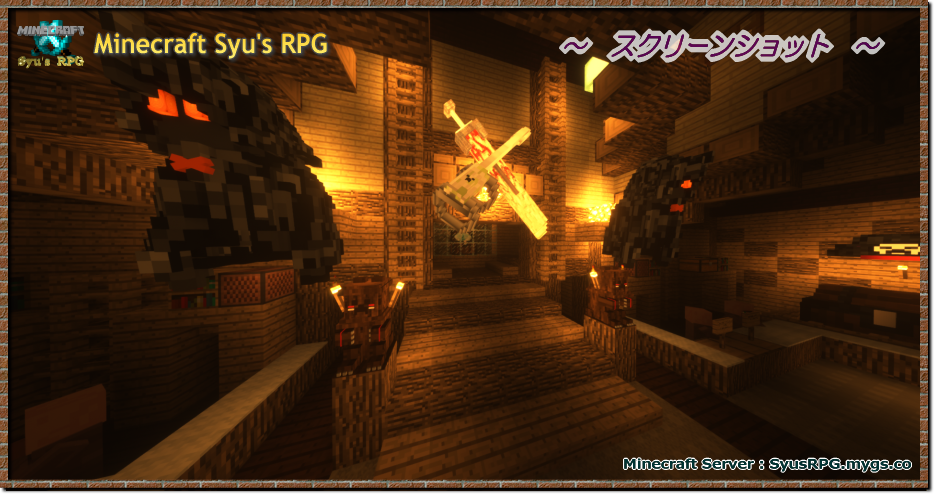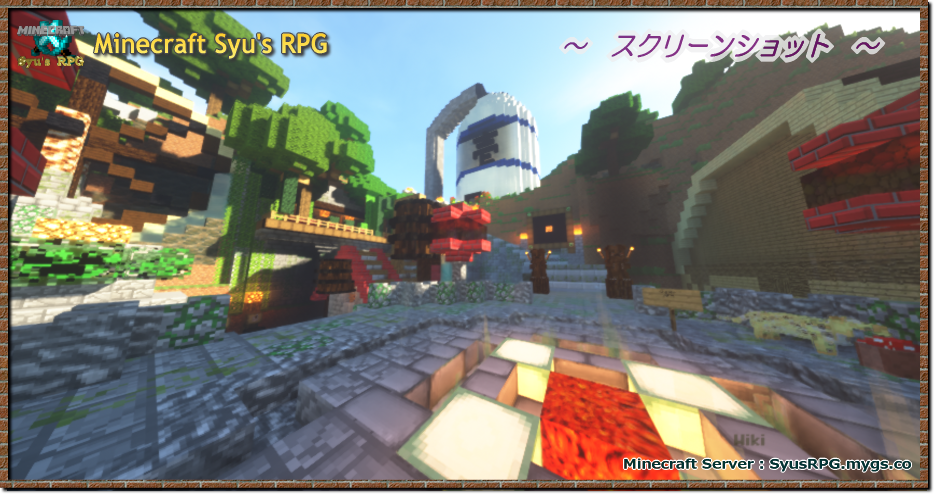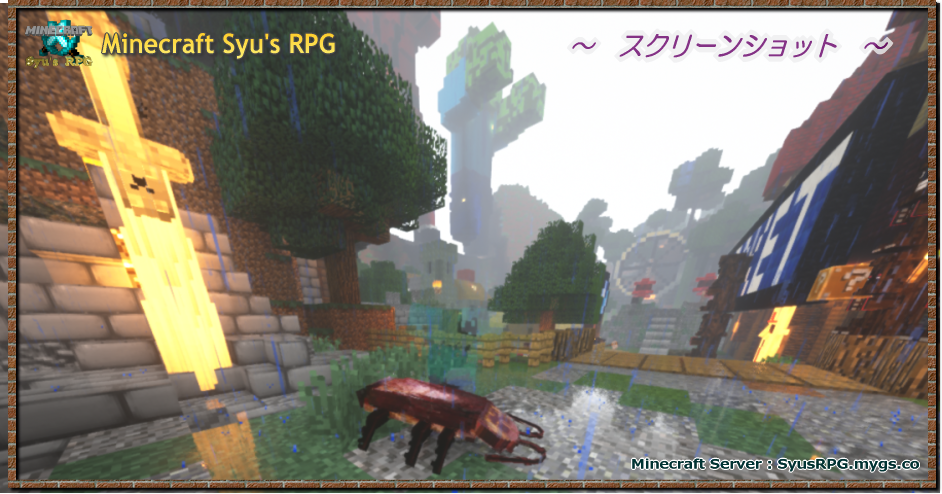 Original texture avatar.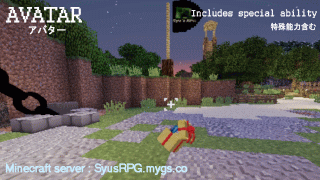 Skill [assassin]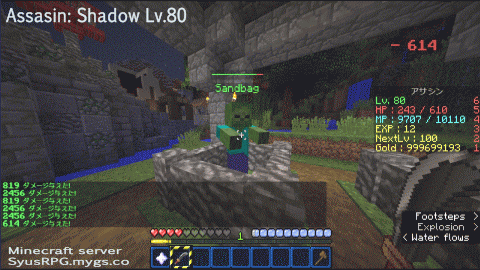 Event boss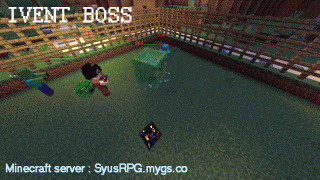 Monsters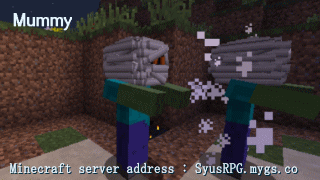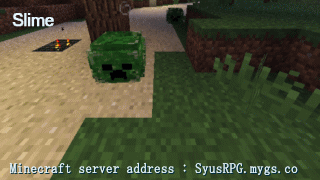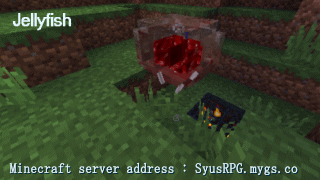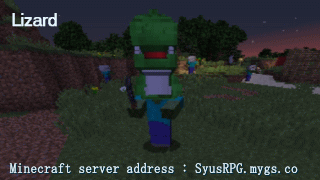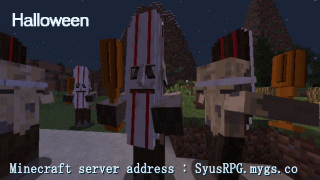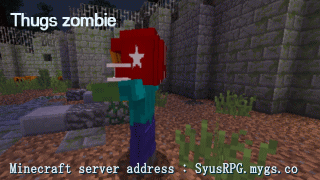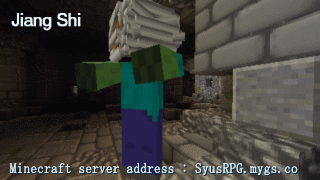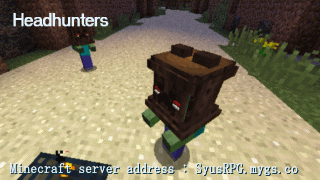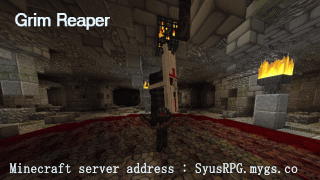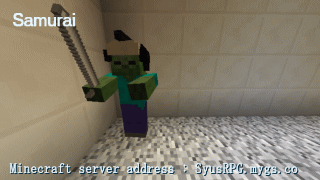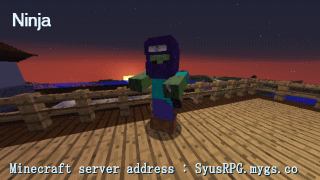 Youtube
https://www.youtube.com/watch?v=w5RT2c4VSps
-+-+-+-+-+-+-+-+-+-+-+-+-+-+-+-+-+-+-+-+-+-+-+-+-+-+-+-+-+-+-+-+-
It is an RPG that can be played by many people.
Original texture using item identification and animation is attractive.
The world and the game system will expand.
Supported languages are Japanese and English.
-+-+-+-+-+-+-+-+-+-+-+-+-+-+-+-+-+-+-+-+-+-+-+-+-+-+-+-+-+-+-+-+-