6,000 servers and next website update
Yesterday we reached 6,000 registered servers. We would like also to show you our statistics over the last 12 month for the "unique visitors" of "minecraft-mp.com".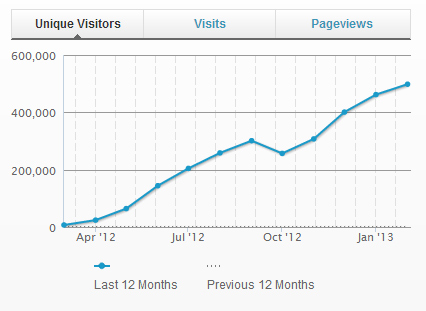 These very good results motivates us even more and so we will try to release the next bunch of updates to the website as soon as possible.
Posted on March 25th, 2013 08:44 AM EST