Minecraft Snapshot 13w21a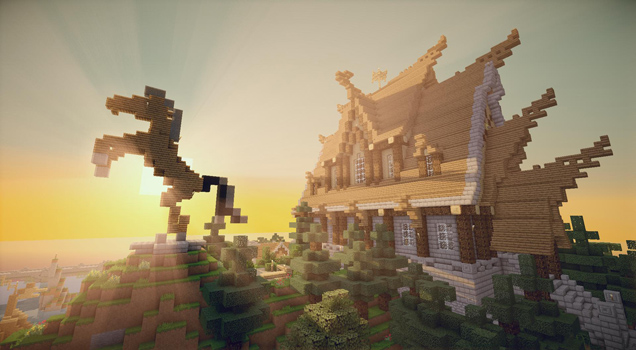 A new snapshot for Minecraft is out today. This snapshot 13w21a introduce the following changes:
- Added new UI for horses, to control saddle/armour/inventory.
- Started to move over various things to a new Attribute system. You may see some new tooltips, don't be scared!
- Lots of work towards a new Resource Pack system, but not finished yet. Currently still compatible with texture packs.
- New internal chat system; lots of messages should be translated now that weren't previously.
- [Bug MC-1497] Damaged Anvils do not show damage in inventory or item frame
- [Bug MC-13626] XP Bar in creative
- [Bug MC-13640] Hay Bales do not burn when set on fire
- [Bug MC-13662] XP, Health and hungerbar are buggy with horses
- [Bug MC-13770] Using a horse spawn egg on a horse works only when riding the horse
- [Bug MC-13852] Can't throw enderpearls while mounting a horse
- [Bug MC-14220] Player appearance not updating in multiplayer (armor, tools)
- [Bug MC-14417] No way to remove armor or saddles off a horse
- [Bug MC-14422] Horse name tag is shown while riding
- [Bug MC-15138] Sides of cauldron has compass texture after placing compass in Item Frame
- [Bug MC-15201] Bottom part of some types of horses-harness is misplaced
- [Bug MC-15416] Selected item disappears when armor breaks
To find a server running snapshot 13w21a:
http://minecraft-mp.com/version/13w21a/
Posted on May 24th, 2013 10:29 AM EST